Lotto, Lottery books page 1:
The Lottery Solution
By William L. Atwood


Amazon: price, $19.95
Lotto - How to Play and Win.
Robert Serotic (Out of print)


Amazon: price, $10.00 (used)

Lotto How to Wheel a Fortune (3rd Edition)
Gail Howard


Amazon: price, $19.50

Book of Guaranteed Winning Pick 6 Lottery Combinations - Series 4.
Stephen B. Richter


Amazon: price, $19.95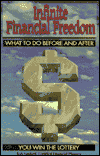 Infinite Financial Freedom - What to Do Before and After You Win the Lottery.
Rob Sanford


Amazon: price, $18.95
How to Win More - Strategies for Increasing a Lottery Win.
Norbert Henze


Amazon: price, $15.95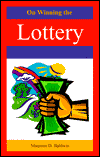 On Winning the Lottery
Maureen Dailey Baldwin


Amazon: price, $8.05
---
Great gambling information site
Use the "Main Menu" on the right margin to explore this site. This is a comprehensive online gambling information site with advice on winning, how to gamble, betting strategies, world casinos directory, the best online casinos, and lots of gamblers information and resources.
Topics covered include game rules, how to play, how to win, winning strategy, betting systems, gambling tips, on: Blackjack, Roulette, Poker classic and variants, Craps, Slots and Videopoker, Baccarat, Keno, Lotto/Lottery, Powerball, Bingo, Sports betting, Horse racing and Greyhound racing.
This is the gambling website with lots of information and resources as well as helpful advice and frequent updates thanks to your helpful feedback.
Lottery Rules . Glossary . Tips . Strategy . * Books . Results . Links . Extras . Powerball